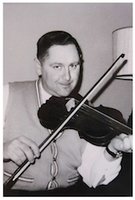 Harold William Mattie
Video link to Funeral service - https://youtu.be/eqsj5fwjBgU
Harold William Mattie passed away peacefully on May 16, 2020 at the age of 86. Born 1933 in Halifax, NS, he was a son of the late Mary Alice (Mattie) Vacheresse. He will be dearly missed by his loving wife Joanne (with whom he spent the best 60 years of his life), sons Kevin and Leon, family, and friends.
Harold spent his entire life in his beloved Monastery, NS, where he grew up with his "Grampie" Joe in "the Old House" that forever stayed dear to him. He started working for the CNR throughout Eastern Canada but was best known as the jovial store owner of Mattie's Meat Market. For over 30 years since the store's opening in 1959, Harold was actively involved in the lives of people for miles around. Known as a humorous, kind-hearted and honest businessman, Harold brought a lot more than just groceries to the community – he ensured "the Store" was a gathering point for stories, jokes, music, eating, laughing and some business on the side. That continued after Harold retired in 1993, when he and Joanne kept their home open for friendly visits. They always enjoyed company. Harold entertained guests with humorous old stories and Joanne welcomed them with tea and delicious homemade treats.
Harold was always a smart dresser, never seen without his tie (and, when outdoors, a hat), even when feeding the birds. He had an impressive collection of pins from around the world to further add to his stylish look. He was also a man of many interests, with a life-long love of horses and old-time Cape Breton fiddle music. An avid collector of antiques and memorabilia, he was often seen driving or splitting wood in his prized red 1965 Massey Ferguson tractor (even then, wearing his hat and tie).
He was a proud grandfather to Corey and Alannah who enjoyed visiting to hear him reminisce of times past, growing up on a small farm, and how things changed throughout his lifetime.
Harold was a long-standing member of St. Peter's Parish Church. He is survived by wife Joanne (Fougere), sons Kevin (Donna) and Leon (Gabriela), grandchildren Corey and Alannah, brother Bobby Vacheresse (Jean) and sister Evelyn Hargraves.
A private family service will be held at MacIsaac Funeral Home, Antigonish, on May 20, 2020 at 11 AM, followed by burial at St. Peter's Parish Cemetery, Tracadie. Due to current conditions, this will be limited to immediate family members only. If you would like to join us in saying goodbye to Harold, please send happy memories, old photos, or anything else that will make us smile via the macisaacs.ca website.
In lieu of flowers, memorial donations may be made to the Victorian Order of Nurses, Heart & Stroke Foundation or a charity of your choice.