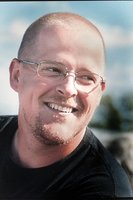 Christopher Joseph "Chris" Bowman
Christopher Joseph "Chris" Bowman, 40, of Monastery, died at home on Wednesday, June 3, 2020. Born in Antigonish he was a son of Francis and Mary (Flavin) Bowman.
Chris was a carpenter with East Coast Carpentry, Highland Building Supplies, Our Lady of Grace Monastery as well as several other companies. He was an avid hunter, enjoyed tinkering with his cars, as well as reading.
Besides his parents he is survived by his pride and joy, his two daughters, Anna and Niamh; their mother, Jennifer Williams; his best friend and brother, Shawn (Denise) and their children Sam and Ben; as well as numerous aunts, uncles and cousins.
A private family service will be held with burial in St. Peter's Cemetery, Tracadie. Donations may be made to the Nova Scotia Heart and Stroke Foundation or Our Lady of Grace Monastery, 940 Monastery Road, Monastery, Nova Scotia B0H 1W0. www.MacIsaacs.ca