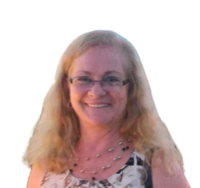 Mildred Patricia Mattie
Mildred "Millie" P Mattie born October 8th, 1959 passed away on July 30th, 2020 after battling cancer.
Millie worked as a housekeeper and caregiver and thoroughly enjoyed helping others. Her greatest joy was her family.
Millie cherished being surrounded by family and friends creating lasting memories. She would often reflect fondly on these moments by telling stories, which always brought a smile to her face. Her love of the ocean and her place to share with family and friends was Arisaig beach.
Millie was known for her positive attitude, boisterous laugh, quick wit, her famous baking, family dinners, get togethers, playing dice and rummy and numerous sayings. A second home to many.
Millie is survived by her two daughters Yvonne and Jennifer. Her two granddaughters Kiana and Alex. Millie also had an extensive family which includes brothers, sisters, nieces and nephews.
The family wants others to remember Millie as she was, a warm and caring person that put others before herself.
Donations may be made in Millie's memory to Cathy's Place Cancer Resource Room, St. Martha's Hospital.