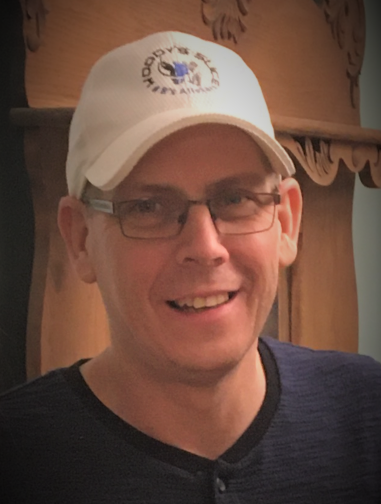 Donald Clarence "Bo" Kell
Funeral Video link https://youtu.be/u6_r2ZlDdPo
Donald Clarence "Bo" Kell, age 52, passed away on September 14, 2021, after a brief illness, in St. Martha's Regional Hospital, Antigonish, with his family by his side. Born in Antigonish on January 21, 1969 he was the son of Mary (Kelly) Kell and the late John (Jack) Kell.
Bo was a pipefitter by trade and spent most of his career in Pictou and Halifax. He made many work friends along the way and had many stories to share. He also enjoyed a good game of golf. Like his father and uncle Jim, he had a passion for race horses and enjoyed spending time around them.
Bo is survived by his children, whom he adored, Katie, Allie and Melissa, Mount Uniacke and their mother, Denise; his mother, Mary Kell, Antigonish, sisters Mary (Jeff) MacDonald, Antigonish and Kim (Doug) MacDonald, James River as well as several aunts, uncles, cousins and nieces and nephews. He was predeceased by his father, Jack.
There will be no visitation. Funeral Mass will be held at 1:00 pm, Friday, September 17, 2021 in St. Ninian Cathedral. Burial in the parish cemetery. Family flowers only. Please note: Covid-19 protocols will be in place with limited seating available. Memorial donations may be made to St. Ninian's Parish or a charity of choice by visiting www.MacIsaacs.ca.