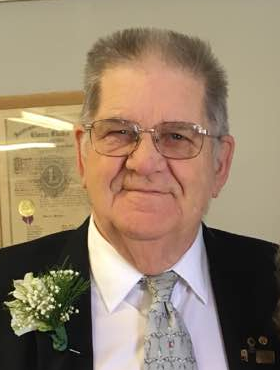 Earl Howard Einarson
Earl Einarson passed away peacefully in his 84th year at his home in Marshy Hope.
Predeceased by parents Katherine (Hattie) and Einar Einarson. Beloved husband and best friend of Alice May Einarson (Nickerson). Adored brother of Roy (Sandy), George, Joan (Jack), Norman (deceased) and Emma (Robert). Loving father of Brenda, Chris, Dale (Katela) and Miranda. Fondly remembered by his grandchildren Jarret, Dalyn, Brianna, Seth, Tristan and Rowan.
Earl was a retired teacher, who taught in Mulgrave and East Pictou, NS and Gillam, MB for over 30 years. He was an exceptionally involved member of Lions Club International for over 55 years. During his 25 years retired, he especially enjoyed spending time with his family, grandchildren, fostering, playing computer games and traveling for Lions Club events.
Visitation will be held from 2-4 pm, Sunday, July 10, 2022 in MacIsaac Funeral Home, 61 Pleasant St. A public memorial service will take place at 2pm on July 11, 2022 in St Paul's Anglican Church, 96 Church St., Antigonish, NS. Facemasks will be required to attend the funeral service. Donations to the Antigonish Lions Club or Antigonish Food Bank would be appreciated by the family.