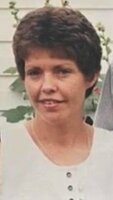 Deborah Ilean Linkletter
Deborah Ileane (Sampson) Linkletter, 58, of Lower South River, Antigonish County, occurred July 20, 2022 in St. Martha's Regional Hospital.
Debbie spent her early years with the family of Eugene and Geraldine Gerrior in Heatherton, and later spent some time working as a cook.
Surviving are her partner Bobby Linkletter, sons Nathan and Nicholas, daughter Kassandra Linkletter, mother Cecelia Faye (Babe) MacLaughlin, brothers Jerry MacLaughlin and Lane Sampson, and sister Elizabeth Guthro.
Cremation has taken place and there is no service planned.