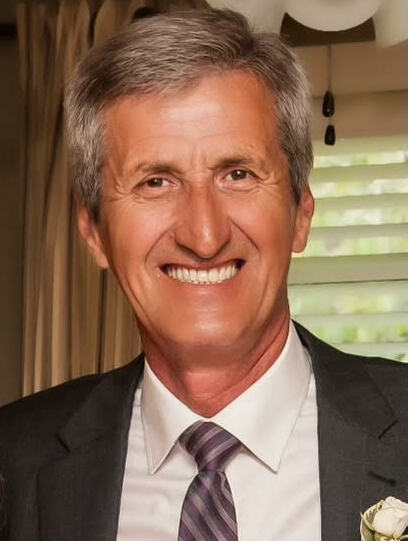 Darcy William Furler
Darcy William Furler, 69, Antigonish, passed away peacefully with his family by his side on Sunday May 7, 2023 in Saint Martha's Regional Hospital, Antigonish.
Born in Hamilton Ontario, he is the son of the late Carmen and Isabel Furler. Darcy worked for CN Rail before he joined the Canadian Armed Forces. From there, he moved to Ottawa where he started his career at Canada Post and met the love of his life, Cindy. Together they moved to Antigonish in 1984, working at the Philatelic Center until his retirement in 2011.
Darcy was well known for his involvement in the community, with fond memories of his time spent with the Bulldogs hockey organization and the Antigonish Golf and Country Club. During the first several years of moving to Antigonish, Darcy played for the Moosehead Alpines slow pitch team, and was known to be found at the Legion playing darts. One of his favorite pastimes was spent playing golf with his sons on the weekends.
Aside from his dedication to playing sports, he looked forward to every NHL season for the annual William's Point hockey draft. Darcy was an avid handyman for his family and others. He also loved spending time doing yardwork, with his family dog Maddie by his side. However, nothing meant more to him then having family and friends surrounding his kitchen table, for stories, laughs and the occassional glass of red wine or rum and Pepsi.
He is survived by his devoted wife and soulmate of 36 years Cindy (Dandurand); was a proud Father to his children, Natasha (Stephen), Hubbards; Nick, Antigonish; Nathan (Maura), Brierly Brook; a loving Grandpa to Isabel Catherine and Roman Joseph; sisters, Bonnie (Neil), Cathy, Brenda and Heather; brothers Carmen and Mike; father-in-law, Roger, Ottawa; Mother-in-law, Doreen, Ottawa; sister-in-law, Lynda (Pierre), Ottawa and many nieces and nephews.
Besides his parents, he was predeceased by his brother George.
The family would like to extend special thanks to Dr. Rice, Dr. Gillis, Shelly, the nurses in the Palliative Care Unit at Saint Martha's and the VON's for their care and kindness towards Darcy.
There will be no visitation or funeral. The family will be hosting a private gathering at their home in Cloverville, at a later date.
In lieu of flowers, a donation to the Palliative Care unit at Saint Martha's Regional Hospital would be appreciated.