61 Pleasant St | Antigonish, NS B2G 1W6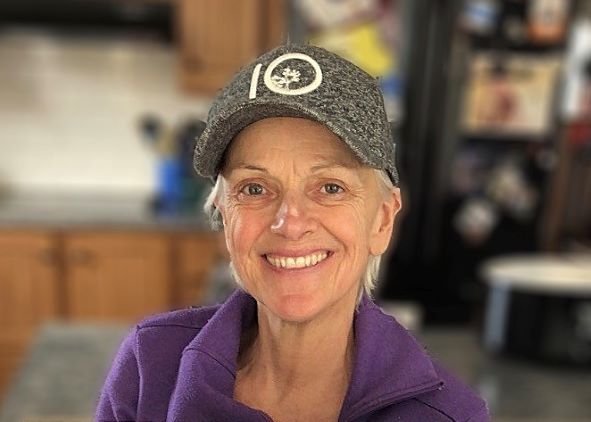 Obituary of Cyndy Doucet
High Flight
Oh! I have slipped the surly bonds of earth
And danced the skies on laughter-silvered wings;
Sunward I've climbed, and joined the tumbling mirth
Of sun-split clouds - and done a hundred things
You have not dreamed of - wheeled and soared and swung
High in the sunlit silence. Hov'ring there
I've chased the shouting wind along, and flung
My eager craft through footless halls of air.
Up, up the long delirious, burning blue,
I've topped the windswept heights with easy grace
Where never lark, or even eagle flew -
And, while with silent lifting mind I've trod
The high unsurpassed sanctity of space,
Put out my hand and touched the face of God.
Pilot Officer John Gillespie Magee
Doucet (Sweet) Cynthia Lynn "Cyndy" of The Heights, Antigonish, passed away on November 11, 2019.
Cyndy was a beauty. Loving her may be easier than anything we'll ever do again.
Cyndy was a rocket. A simple and elegantly designed construct of passion, compassion, ability, determination and empathy who inspired, enabled and uplifted all within her orbit.
Born March 2, 1963, to the late Bud and Emily Sweet of Antigonish, NS. Wife, and the love of each other's lives, to Gerry. Mother to Jensen, Breton, Camryn and Aidan. Baby sister to Susan Brown (Paul), Ginny Carmichael, Barb Jensen (Lyndon), Candace, David (Chris Hanlon), Debbie MacDougall (Dave) and Sandy (Diane Chester). Aunt to 24 and Great Aunt to another 19. Trusted friend to many; all these friends know well who you are – we are eternally grateful for your love.

Cyndy was a fierce protector of her children, her students, her friends and the vulnerable. She was not a passive recipient or witness to injustices; she was a dispeller of bullies. She stayed at home with her children for 10 years to give them love, lessons and joy when it was most needed. She had a special capacity to relate to those with special needs. She was an accomplished teacher, having earned her Master's degree, but her vocation was bringing the best out of students.
Cyndy was a natural born beach bum. Her favourite place was the Mahoney's Beach house. It was there that she felt her best and most alive. She also loved singing, gardening, physical fitness, Saturday morning drives and other shenanigans with Marlene and Debbie, homemade desserts, Easter eggs hunts, red wine with an ice cube, Christmas music and laughing. Cyndy was always the first on, and last off, the dance floor. She was a swimmer, a runner, an angler and a kilted caddy.
Cyndy was a dedicated volunteer with the Special Olympics, PHAST swim team and SwimNS, and with the local creative dance community.
Deep gratitude is felt to family doctor, Patty Menard, the medical teams at the Victoria General, St Martha's and the VON.
No longer limited by gravity, Cyndy has taken her place in the stars, most likely within the Great Bear constellation, from which she can keep a watchful eye over her children and all whom she loved. So, when we remember Cyndy we need only look to the night sky and to our hearts and we will find her there for eternity. We love her to Jimtown and back, and always will.
Visitation 2-4 and 7-9 pm Thursday, November 14 in MacIsaac Funeral Home, 61 Pleasant St., Antigonish. Funeral Service 11 am Friday, November 15, in St. James United Church, 197 Main St., Antigonish, Rev. Peter Smith presiding. Reception to follow in the church hall. In lieu of flowers, financial donations can be made to the Antigonish C.A.C.L. (Canadian Association of Community Living), or the gift of life with a blood donation in honour of Cyndy to Canadian Blood Services. www.MacIsaacs.ca
Visitation
2:00 pm - 4:00 pm
Thursday, November 14, 2019
MacIsaac Funeral Home
61 Pleasant St
Antigonish, Nova Scotia, Canada
(902) 863-3414
Visitation
7:00 pm - 9:00 pm
Thursday, November 14, 2019
MacIsaac Funeral Home
61 Pleasant St
Antigonish, Nova Scotia, Canada
(902) 863-3414
Funeral Service
11:00 am
Friday, November 15, 2019
St. James United Church
197 Main St.
Antigonish, Nova Scotia, Canada
902-863-2001
Share Your Memory of
Cyndy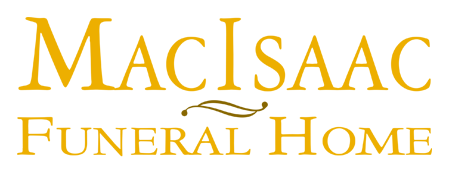 61 Pleasant St
Antigonish, NS B2G 1W6

Looking for something you can't find? We make it easy to get the answers you need. Please feel free to contact us at anytime