61 Pleasant St | Antigonish, NS B2G 1W6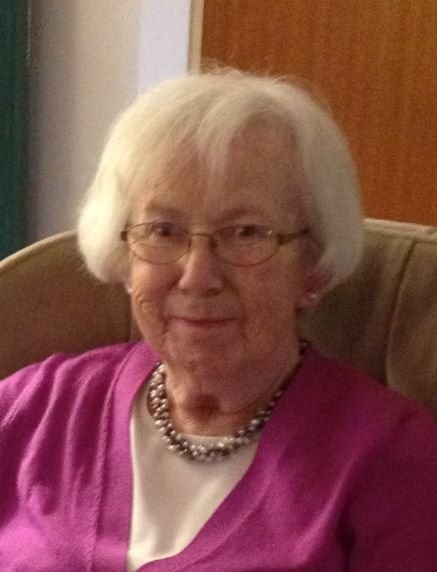 Obituary of Mary Barry
Funeral Video Link https://youtu.be/XBborrjP7Uk
Barry, Mary Agnes, age 96, of Antigonish, passed away peacefully on December 8, 2020. The daughter of the late Alexander J. and Mamie (Mary Gillis) MacDonald, she was born in November, 1924, in Arisaig, Antigonish County, NS. She was the last surviving member of her immediate family and was predeceased by sisters Nan (Allan MacIsaac), Beatrice (Allan Gillis), Eileen (Joseph Mirabelli), Rita (Patrick Flemming), Josie (Foch Fraser) and brother Donnie (Margaret Phalen).
Mary grew up in Arisaig during the great depression. She was one of seven children who loved their roots and built cottages there as adults spending their summers on the Gulf shore. She was a graduate of Mt. St. Bernard College and worked in the Bursar's office and at the Angus L. MacDonald library at St. Francis Xavier University. In her earlier years Mary was employed at the Bank of Nova Scotia giving rise to her being known as "Mary Scotia" in a town where MacDonald is a common name. She married Donald Barry of Antigonish in 1949.
A talented, self-taught cook, she was a voracious reader, a lover of trivia games and an astute follower of public affairs.
Mary was devoted to her family, her church and her community. For years she gave generously of her time as a valued member of the St. Ninian's Parish Council of the Catholic Women's League where she held many offices, including President. She devoted ten years as a member of the executive of both the Diocesan and Provincial CWL Councils. She co-hosted an International Conference of Women at St.F.X. in 1983 when over 500 women from across the world came to Antigonish to participate in the World Union of Catholic Women's Organisations. Mary was a volunteer for the Victorian Order of Nurses, the Antigonish Food Bank and the St. Ninian Conference Society of St. Vincent de Paul, and served as a community member of the Antigonish Crime Prevention Committee. A long-time credit union member and supporter of the Antigonish Movement, she supported and worked with her husband Donald in many of his volunteer activities (writing many of his speeches) and served as a member of St. Ninian Parish Council. She was a strong supporter of St.F.X. University and encouraged her children to pursue studies there.
Her community contributions were recognized when she and her husband Donald jointly received two awards. In 2001 the Nova Scotia 50+ Expo presented to them a leadership award as one of 'Nova Scotia's Most Remarkable Seniors'. In 2016 Clan Donald Nova Scotia presented them with a 'Clan Donald Achievement Award' for years of service to the organization.
Mary is survived by her husband Donald, as well as their seven children: Peter (Barbara Hawkes), Calgary; Eileen, Ottawa; Anne (late Marshall Greenwell), Kentville; Allan (Mary Anne Riordon), Pokeshaw, NB; Clare (Scott Beazley), Halifax; Jo (Paul Rawlinson), Toronto; and Colin (Rose McParland), Ottawa; as well as grandchildren, Erin (Barry) Hanson, Marie-Claire (Barry) Fritsche, Mairead Barry (Novak), Kate Barry, Colin Barry, Jack Barry, and Michael Rawlinson. She was the proud great grandmother to Will and Jonathon Hanson and Mila Novak, and an aunt to numerous nieces and nephews.
Mary's family wishes to thank her dedicated caregivers, Mary MacGillivray, Judy Ehler, Bertha Kirk, Elizabeth Tait and Anne MacDonald for their kindness and support, as well as family doctor John Chiasson.
Visitation will be held from 2:00-5:00 pm on Sunday, December 13, 2020 in MacIsaac Funeral Home, 61 Pleasant St., with Mass of Christian Burial on Monday, December 14 at 11:00 am in St. Ninian Cathedral, Rev. John Barry presiding. Donations may be made to Chalice, the Antigonish Community Food Bank, or a charity of your choice. A video recording of the funeral will be available after the service at www.MacIsaacs.ca.

The family would like to sincerely thank the following participants in the
Mass of Christian Burial for Mary A. Barry
Dec. 14, 2020 - 11:00 am
St Ninian's Cathedral
Celebrant:
Rev. John Barry, nephew and Godson of the deceased
Concelebrants:
Rev. Donald MacGillivray
Rev. Gary MacPherson
Rev. Colin MacKinnon
Pall Bearers:
Donnie Flemming
John MacEachern
Michael Rawlinson
Jack Barry
Scott Beazley
Paul Fraser
Honourary Pallbearers
Irene Lefort
Bernadette Gillis
Anna MacDonald
Therese Fraser
First Reading - Paula Renouf
Responsorial Psalm – Mary Paula Barry
Second Reading – MJ MacDonald
Prayer of the Faithful – Mairead Barry
Music – Emery van de Wiel
Visitation
2:00 pm - 5:00 pm
Sunday, December 13, 2020
MacIsaac Funeral Home
61 Pleasant St
Antigonish, Nova Scotia, Canada
(902) 863-3414
COVID-19 protocols will be in place. Contact information will be collected and masks are mandatory.
Mass of Christian Burial
11:00 am
Monday, December 14, 2020
St Ninian's Cathedral
121 St. Ninian St
Antigonish, Nova Scotia, Canada
902-863-2338
COVID-19 Protocols will be in place. Masks are mandatory. You must provide contact information.
Share Your Memory of
Mary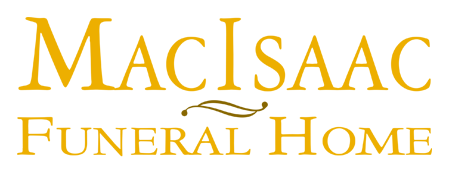 61 Pleasant St
Antigonish, NS B2G 1W6

Looking for something you can't find? We make it easy to get the answers you need. Please feel free to contact us at anytime