61 Pleasant St | Antigonish, NS B2G 1W6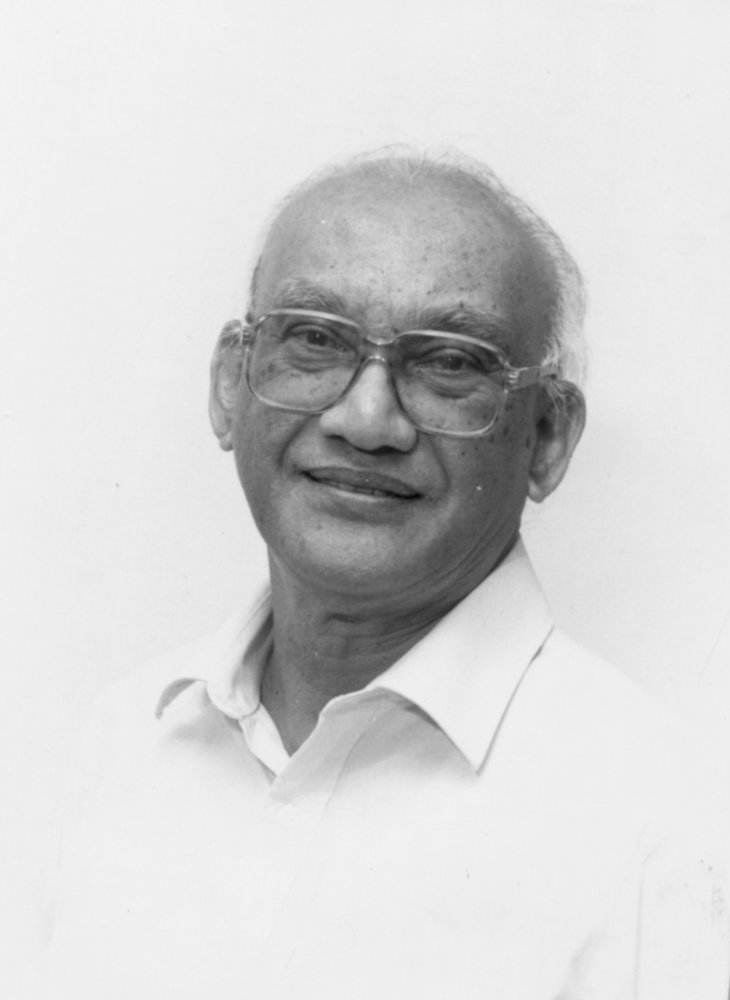 Obituary of Harris Royston "Eric" Amit
Funeral Video Link https://youtu.be/6LiLDl688H8
Rememberance of Eric https://youtu.be/-Y3bBiZ8r1M The text version follows the obituary
We sadly announce the passing of Harris Royston (Eric) Amit, BA, MA, Doctor of Laws, Honoris Causa. Born on January 27th, 1929 in Colombo, Sri Lanka, to Tuan Arifin Amit and Rita Christine (Backhouse) Amit. He is survived by sister Beulah Wahab (Australia), daughter Minoli (John Hamilton) Antigonish, son-in-law Peter Tufts (late Iromi) Halifax, son Hilary (Linda Boudreau) New Glasgow, and daughter Udeni (Andrew Roger) Halifax. He will be missed by his seven grand-children: Alistair Hamilton, Claire Hamilton (Glenn Graham), David Hamilton, Julia Tufts (Joseph Daniel), Daniel Tufts, Rene Amit, Dominique Amit, and great-grandchildren Alec & Eva Graham. He is also survived by many nieces and nephews along with their families scattered across the world.
He was predeceased by his dear Amy, wife and partner of 65 years, and their daughter Iromi.
Devoted husband, loving father, grandfather, great grandfather and revered Uncle to his dearly loved nephews and nieces, Eric was an extraordinary gentleman of great humility. He began and ended his working life as a teacher possessing a deep, subtle intellect and a wide ranging knowledge of the human condition. Eric was given the unique gift of inspiring tremendous loyalty, love and respect among those he led as staff, taught as students and worked with as colleagues.
Eric was eternally grateful to the nameless registrar at the University of Ceylon who designated Amy Ambuldeniya to sit in front of Eric Amit in first year Geography. It allowed him to meet, pursue and marry Amy – the love & light of his life for 65 years.
Eric and Amy were a formidable team moving around the country and across the world as the needs of career and family required. In the early days it meant moving around their native land to various postings with the Ceylon Civil Service. He served as Government Agent (District Commissioner) in Galle, Matara, Hambantota, and Matale. He also served as assistant secretary in Housing, Fisheries, Trade & Commerce Ministries, and as Land Commissioner. As a young member of the Ceylon Civil Service he represented his country in trade delegations, and was a visiting Queen Elizabeth Fellow at Oxford University.
After leaving Sri Lanka, his career included Directing the World Council of Churches' relief and rehabilitation program in post-war Bangladesh. He left an enduring mark at St. Francis Xavier University's Coady International Institute serving as educator, Director and cherished elder. Eric was an inspiring teacher and visiting lecturer in over 40 countries. He also served in varying advisory capacities with the Canadian Catholic Organization for Development and Peace, The Canadian Council on International Cooperation and the Canadian University Consortium on Health and Development.
Eric's career and contributions resulted in the United Nations Association recognizing him as a Global Citizen in 1995. In 2008 St. Francis Xavier University claimed him as one of their own by conferring a Doctorate Honoris Causa.
Eric, Amy and the four children immigrated to Canada arriving in Antigonish, Nova Scotia, in 1971. Here Eric discovered the wonders and mysteries of DIY culture, eventually finding success in gardening by marshalling the family to toil amongst the vegetables and flowers. There was rarely rhyme or reason to the garden, (that could be deduced by the inexperienced), except an abundance of dedication, attention and love. A recipe that worked in all aspects of his life.
We extend our heartfelt thanks to the compassionate and caring staff at Green Meadows Home, and to Dr. Martin Eckhart. There will be no visitation. Cremation has taken place and a funeral service will be held at St. Ninian's Cathedral, Antigonish at 1.30pm on Saturday February 20, 2021 with the Reverend Donald MacGillivray presiding. COVID restrictions will be in effect. Interment will be at a later date. Family flowers only. The family has requested that memoriam donations be made to the Iromi Amit Women Leaders Scholarship Endowment at Coady Institute, St. Francis Xavier University. Make a donation by clicking here and indicating the name of the fund under other on the donation page, or to a Charity of Choice. www.MacIsaacs.ca
Link to Memorial Tribute: https://coady.stfx.ca/eric-amit/
Remembrance of Harris Royston (Eric) AMIT
By Son-in-Law Peter Tufts
A faithful & devoted husband....a loving father, grandfather, and great grandfather and a much admired uncle by his nephews and nieces. And may I add a very, very patient father-in-law.
Eric was an exceptional person, a true gentleman who was indeed a 'gentle' man. A fellow with a tremendous intellect, yet he had a quiet demeanor and humility seldom found in this world.
My father-in-law was a remarkable human, and his professional life, which is so well described in his obituary is testimony to that fact. However, I would like to take this opportunity to talk about the more personal side of Eric's life.
EARLY YEARS
To truly appreciate how accomplished Eric was, one has to first understand how humble and difficult his life was at the start.
Eric was the child of an English mother, and a Malaysian father.....this was an inter-racial, inter-cultural, and inter-religious marriage in a very stratified social order, based on caste, in a colonial Ceylon. To add to this burden, soon after Eric's birth, his father died. So, Eric's mother, with three other children and the infant Eric in tow found herself in a very unfortunate situation.
Then came what could be considered a small miracle. Eric's mother was a talented seamstress who also happened to be an old school friend of the Lady Eva de Silvia, whose husband, Sir Ernst de Silva, was a very wealthy individual. It was indeed good fortune that the De Silva's then hired Eric's mom as their seamstress and supported her throughout her difficult times.
Just as importantly, Sir De Silva realized Eric's intellectual potential and thus he provided the financial and emotional support that allowed Eric to thrive.
MEETING AMY
Eric entered the University of Ceylon (Colombo) where he had the great fortune to meet the woman who would be the love of his life and his future wife.... Amybelle Abuldenyia.
Eric was by this time a confident, accomplished young gentleman but The University of Ceylon was a campus overwhelmingly dominated by young men like himself. So he had his work cut out for him if he was going to win Amy over. Back then, as today... many young men struggle to find those perfect first words in hopes of capturing a young lady's attention.
Eric's opportunity came the first time when Amy sat in front of him in geography class. She turned to a classmate to ask to borrow a pencil... Well, Eric saw his opportunity and quickly leaned forward and used that classic line, "Would you like to borrow my pencil? It's much sharper!"
Now one must wonder...would Amy even have dated Eric at that time if she had known that he was the person who introduced the art of streaking to Ceylon?
Yup! One evening during his first year of university, Eric and his best friend Ivor decided to get up to some hi-jinx. They went to the local train station and waited a little way down the tracks. And as the passenger train slowly pulled away, Eric and Ivor stripped down to their birthday suits, and stood on the tracks as the train's light beam illuminated them in all of their natural glory!
Over the following decades, whenever they got together, Eric and Ivor would often retell that story, always giggling between themselves.
IMMIGRATING TO CANADA
Going against the acceptable social norms of the time, Eric and Amy married. One cannot speak of Eric's professional and personal accomplishments without giving equal credit and acknowledgment to his wife Amy....as they became a team in the truest sense.
They immigrated to Canada with their four children, arriving in Antigonish, in August 1971.
Eric and Amy did not leave Sri Lanka for purposes of personal or professional gain....but it was a choice forced upon them because of political, ethnic pressures in Sri Lanka. They moved for the simple reason, to benefit their four children, especially the girls, so that they would have an equal chance to succeed.
Now given the success of his children, the expansion of his family, and the safety and love they found in Antigonish....the wisdom of that decision continues to impress.
Eric also had some very sage advice for his children as they adjusted to their new country and new lifestyle: "Never forget where you came from...but appreciate where you are!"
FAMILY & HOME
Eric's ever-expanding family was the absolute center of his life. He showed an unabashed joy at having his family around him. Always excited to see his children, grandchildren arrive at their home at 148 Hawthorne....and often disappointed at their departure.
Eric could often be found in his flower and vegetable garden...working away quietly long after the younger adults in the family had retired to the house to rest.
He would often 'bribe' his grandchildren with promises of nickels and dimes to gather worms from the neighbouring bog and placing seeding potatoes 'just so' in his veggie beds.
He was a man of amusing paradoxes .... the same man who was a champion ballroom dancer in his youth ...the man who administered and directed major land settlement schemes in Sri Lanka.
This was the same man who literally, literally couldn't hammer a nail straight or make a cut with a hand saw.
When the entire family gathered for Sunday curry feeds at 148 Hawthorne ...it could at times become a rambunctious affair with circling debates about politics, religion, economics or whatever subject caught people's fancy. Eric was often quiet during these sometimes loud discussions and he was quite content to let others participate as he simply sat and observed.
CHRISTMAS JOY!
But Eric's greatest delight was Christmas.... the house crowded with family and friends....decorating the Christmas tree with children and grandchildren, the singing of carols at home, the feasts of food...the absolute tremendous joy he had when surrounded by his family.
I can clearly remember Eric skipping across the room to the stockings he had hung on the chimney for the adults in the family.....and the absolute squeals of delight from his daughters, daughter-in-law and grand-daughters as they opened their stockings to find small packets of jewelry.
And, I also recall the look of amusement on Eric's face at the quiet disappointment of the men in the family as we opened our stockings to find..... socks.
FINAL WORDS
Eric's devotion and commitment to his Amy was unquestionable.........as he promised 65 years ago "he loved, honoured, and cherished her in sickness and in health."
As his dear Amy became ill in her last years, Eric seldom left her side.... often sitting quietly with her for hours on a small couch in their living room. He was always happy to make a tea whenever Amy asked, simply because it pleased her.
In closing let me leave you this ....we can be comforted by the thought that Eric is now in the house of his creator, ...... that he now sits quietly on a small couch beside his much beloved Amy....gently holding her hand...not a word needing to be said for no words can express how deeply he loves her.
And at some point, Amy will turn to Eric and lovingly, but firmly say ..."Dear, it's time for tea."
Eric responds, "Yes Dear"....and with a kiss to her cheek he moves happily to do her bidding. And as he does so it is with a huge smile and a song in his heart...because Eric Amit is once again truly happy.
THANK YOU MR. AMIT ...AND GOD BLESS YOU.
Funeral Mass
1:30 pm
Saturday, February 20, 2021
St Ninian's Cathedral
121 St. Ninian St
Antigonish, Nova Scotia, Canada
902-863-2338
Share Your Memory of
Harris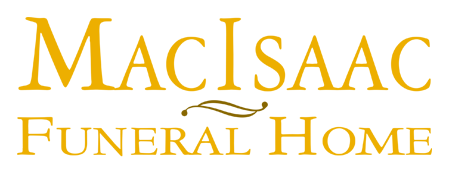 61 Pleasant St
Antigonish, NS B2G 1W6

Looking for something you can't find? We make it easy to get the answers you need. Please feel free to contact us at anytime