61 Pleasant St | Antigonish, NS B2G 1W6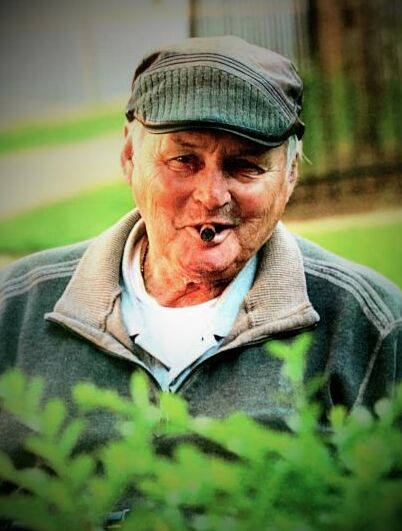 Obituary of Patrick David Gough
Funeral Mass recording https://www.facebook.com/1827604664138075/videos/424854235641324/

Patrick Gough never said "Hello." A man known for his faith and his great love of family, fudge and cigars always greeted you by saying "Peace be with you." And, of course, your full name.
Neither snow, nor rain, nor heat, could keep Patrick David from getting to Mass. And why should it...if you own a tractor or - as he proved later in life - an all-terrain scooter.
While he often attributed his successful arrival at his appointed service to "Angels" or Good Samaritans, we all knew that it all came down to his steadfast faith and unfailing determination.
If you knew one thing about Pat, you knew that he was "sober." He always said this with a smile. The joke was that he never drank. But he sure loved a cigar...any cigar.
If you knew anything else about Pat, you knew that he lost the love of his life Theresa (MacIntyre) in 1984 and to the end that love remained as unfailing as his faith. Any conversation with him would include many stories of his life with Theresa - and he spoke of that time like it was yesterday.
He had a large family that he revelled-in and cherished: six daughters and one son, fifteen grandchildren and one great-grandson. And the loss of Pat, leaves them with a sense of loss and sadness - but his life and example also fills them with pride and happiness.
Pat loved to work with his hands - he could build and fix almost anything, from engines to homemade furnaces and honey separators. His career was spent as a Millwright, working at plants and plant shutdowns across Canada. He was proud of his work and he was a lifelong Union member and supporter.
A long-time resident of St. Andrew's, Patrick Gough spent his final days at the RK MacDonald Nursing Home, where he passed away peacefully, surrounded by his family, on November 24, 2021.
Patrick is predeceased by his wife Theresa, his grandson Aaron, as well as his brother James and his sister Dorothy. He is survived by his children; Janice (Patrick), Kathleen (Joe), Philip, Patricia, Michelle (Matt), Maria (Patrick), Theresa (Travis), and his siblings Viola (Ivan), Cecilia (Peter), Maureen (Sonny), Theresa (Bernie), Stella (Tony), Martha (Gary), Catherine (Doug), and brother-in-law Donald (Sharon)
Patrick will be deeply missed by his Grandchildren; Stephanie (Francis), Kayl (Jim), Kristen, Lauren, Aidan, Sam, Vanessa (Jordie), Zack, Hannah, Janelle, Sláine, Áine, Muireann, Ciarán, Barrett and many nieces and nephews.
Visitation will be held on from 2-4 and 7-9 pm on Friday, November 26 in MacIsaac Funeral Home, 61 Pleasant St. Funeral Mass 11 am, Saturday in St. Andrew's Church, St. Andrews. Burial in the parish cemetery. Donations in memory may be made to the Antigonish Community Food Bank. Please note: Proof of double vaccination along with a valid photo ID are required for both visitation and funeral mass. Masks are also required.
Peace be with you Patrick David Gough.
Share Your Memory of
Patrick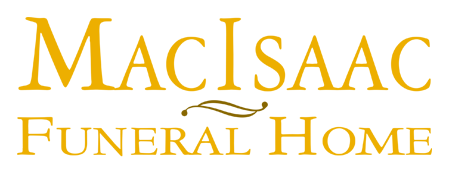 61 Pleasant St
Antigonish, NS B2G 1W6

Looking for something you can't find? We make it easy to get the answers you need. Please feel free to contact us at anytime