61 Pleasant St | Antigonish, NS B2G 1W6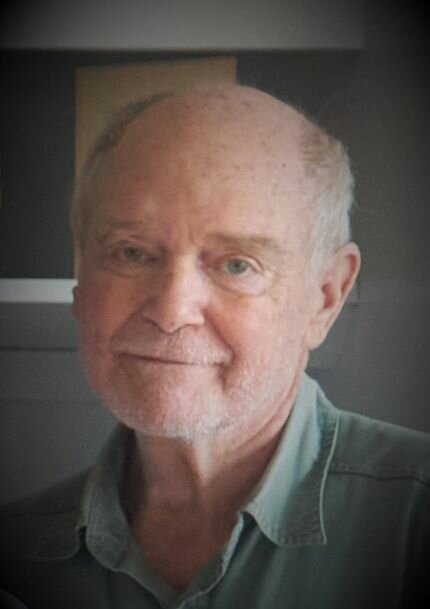 Obituary of Brian John Lynch
Brian John Lynch (72) passed away peacefully in St. Martha's Regional Hospital in Antigonish, January 31, 2022 surrounded by his family.
Brian was born in Regina and grew up on a wheat farm in Sedley, Saskatchewan. He graduated from the University of Calgary in 1973 with a BSc in Civil Engineering. He married Yvonne (Chiasson) in 1975 and they stayed in Alberta where he worked in the petroleum industry. In 1987, they moved to Antigonish, Nova Scotia where he helped Yvonne to set up Lyncharm Pottery. He was always known to quip that he "didn't read the small print of the marriage certificate where it noted that, as the spouse of a Cape Bretoner, they would at some point be moving back to Nova Scotia, so go with it and enjoy" – and he did! Within months of moving, he was embraced as a valued member of the community where he worked in engineering and structural design until he retired from CJ MacLellan and Associates in 2015. Whenever anyone needed building advice or suggestions for a construction project – Brian would be there in a heartbeat! He always said that engineering was his hobby as well as his vocation; he was happiest when sketching out a new floor plan or an innovative product to be used in building.
Brian and Yvonne were married 47 years and they worked together as a team – in raising their four daughters, developing a pottery business, putting together a meal or designing and building affordable housing. He always valued Yvonne's input and was open to suggestions without reservation in order to make the final project successful.
In 2008 he was diagnosed with Multiple Myeloma and valiantly fought to live his best life through 3 bone marrow transplants and many treatments - all without complaint. He was so grateful for each and every medical intervention that gave him more time with the people he loved. In his final treatment,
he participated in a study for another Myeloma drug. He was determined to do whatever was necessary – not just for his own benefit – but because he saw all those who had come before him and had selflessly given of themselves to develop the successful drugs that had gifted him 14 extra years of life. His final wish was that he could do the same as all those who had come before him and give the same gift to those who would follow after.
The family would like to thank the many who were so involved in extending his life and its quality: Dr. Darryl White (Hemotology, VG), Judith James (Science Research), Dr. Mike MacKenzie (Antigonish), Radiologist Dr. Best (now in Australia), Dr. Mike Brennan, Plastic Surgeon, Dr. Martin Corston, Oncology Surgeon, the hundreds of nurses who lovingly cared for him whenever needed, the countless lab techs who went out of their way and tried to painlessly take blood, sometimes on an hourly basis, the Emergency Room team at St. Martha's, the VON, the Antigonish Knights of Columbus, and the thousands of community members in Antigonish and Cursillo who have supported us with love and prayers each and every day. A huge thank you to the team in Palliative Care at St. Martha's who went out of their way to meet our needs. You made his final 48 hours so much easier; you are truly a gift from God to all those in need of your care. There are so many people to thank it would be impossible to name them all but know how much your love and care means. Thank you all for everything, you have touched our hearts and your kindness will be carried with us forever.
Brian is survived by his wife Yvonne, his four beautiful daughters whom he cherished – Therese (Neil) Pettigrew,Thunder Bay, Ont; Erin (Ryo) Michibata, Antigonish; Michelle (Dan) Grossi ,Toronto; and Briana (Jordan) Rankin, Antigonish; grandchildren William, Brian, Bruce, Abby, Kai and Sweet William; brother Thomas (Beverly) Lynch, Calgary and nieces, nephews, cousins, etc. across the globe. He was predeceased by his parents George and Peggy Lynch, Calgary.
Due to Covid-19 restrictions there will be a private visitation. Funeral Mass 11 am, Monday, February 7, 2022 in St. Ninian Cathedral with Covid-19 protocols in place, proof of vaccination and ID required with seating limited to 50. Burial at a later date. See live stream link (left) once available.
Family flowers only. Donations may be made to the Antigonish Food Bank or SAFE.
Funeral Mass
11:00 am
Monday, February 7, 2022
St Ninian's Cathedral
121 St. Ninian St
Antigonish, Nova Scotia, Canada
902-863-2338
Share Your Memory of
Brian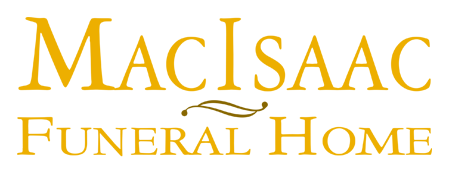 61 Pleasant St
Antigonish, NS B2G 1W6

Looking for something you can't find? We make it easy to get the answers you need. Please feel free to contact us at anytime