61 Pleasant St | Antigonish, NS B2G 1W6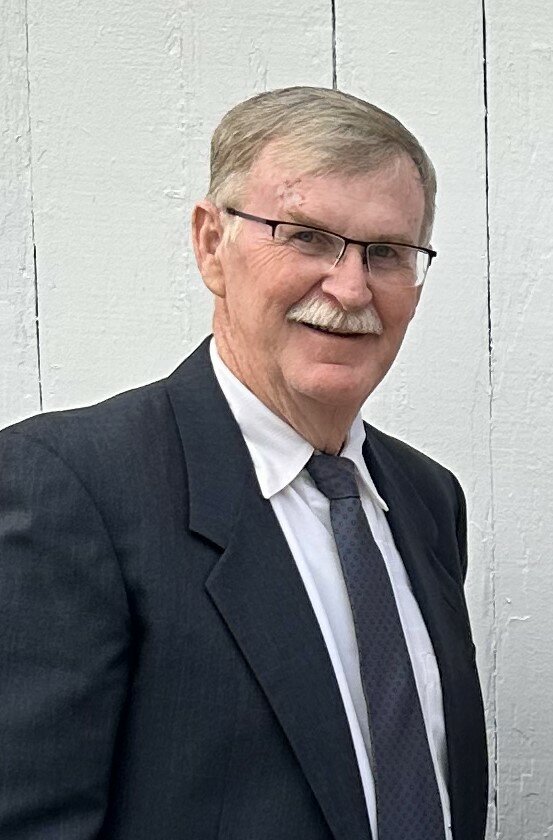 Obituary of John Cameron
On October 18th, 2023, Daniel John Cameron passed away in the place he loved the most in the world, in the presence of the person he loved the most.
Born in 1952 in the town of Antigonish, John was the fourth of 10 children that James and Annabelle Cameron raised in a modest house at the bottom of the hill on Brookland Street. Red-haired and sporting a fair number of what he called "angel kisses" (AKA: the common freckle), John was given the nickname of "Frecks", which has stood the test of both time and his protests. The women of this Cameron family grew up and excelled in healthcare and education, the men in construction, no doubt influenced by their carpenter father, Jim.
John went to school in town, played hockey, worked with his dad, met a beautiful nursing student named Brenda, and – despite those freckles - married her at the age of 21. They both soon moved to the promised greener pastures of 1970s Hamilton, Ontario, and, noticing the lack of actual green pastures, soon found their way back to Nova Scotia. A piece of land in Doctor's Brook, right next to the farmhouse where John's mother was born and raised, was purchased. A house was built there with the help of John's father and other relatives, and John and Brenda raised four very photogenic children in that yellow house overlooking the ocean.
Armed with grit, perseverance, an intense work ethic, and a wife who was able to handle both unruly children and whatever random farm animal he showed up with at that house in the country, John started a construction business called Brenaco (Brenda and Company) and began building bridges all over the province. John loved a problem and there was no scrap of graph paper or back of an envelope that he couldn't figure it out on. John loved to fix a thing, and there was nothing he couldn't eventually get straightened, built, running again or unstuck. Needless to say, bridges got built.
John eventually returned to his own father's vocation of house building, and was responsible for countless houses across the county over the decades. John and Brenda's children grew up, went to school in town, never played hockey, moved away, moved back, had children, all with the full love and support of Frecks.
John and Brenda were blessed with 12 grandchildren, and despite all his own achievements and good deeds, there was nothing he was prouder of then them. And as a man who loved watching sports and making waffles and whose love language was gentle teasing, there was no one his grandkids loved more than their Papa. He went to all their games, drove them to all their places, fixed their things that were broken, and listened to all their stories. Family was incredibly important to him, and he practiced what he preached.
Waffle-maker, bear-slayer, bass-fisher, water-witcher, pool player, hole-digger, contrarian, problem-solver, grandfather, father, and husband, John excelled at most everything he tried. He welcomed everyone into his home and was a constant in the community and in the lives of his extended family. He had settled into a retirement with the love of his life, Brenda, and had big plans for the two of them in the years ahead.
John was a man that built things for a living, but there was nothing he ever built that he valued more than the life he made in Doctor's Brook with Brenda and his entire family. He lived many lives and although his death was sudden, he will be missed forever.
He is survived by his loving wife Brenda and their four children, Jerrold, Melissa, Margaret, and Becky; 12 grandchildren: Brooke, Elsa, Lauchlin, Andrew (Margaret and Adrian); Mya, Jon, Sadie, Sam (Melissa and Brendan); Ewan, Henry (Jerrold and Ann-Frances); Quinn, Lyla (Becky and Sean); siblings: Doug (Janet), Joe (Betty), Estelle (Darlene), Mary Lou (Joan), Loretta (Tony), Elizabeth, Anne (Jerry), and Terry; brothers-in-law, Blair (Cindy) and Bruce Parsons, and countless nieces and nephews, their children, and a great number of extended family. Besides his parents, John was predeceased by his sister Jeannie and an infant son, Daniel.
The family would like to thank and acknowledge the hard work of the 4-Valley's Fire Department, the EHS, and the staff of St. Martha's Hospital Emergency Room and ICU.
Visitation will be held from 2-4 and 7-9 pm on Sunday, October 22, 2023 in MacIsaac Funeral Home, 61 Pleasant St. Funeral mass 11 am Monday in St. Margaret of Scotland Church, Arisaig, Reverend Donald MacGillivray presiding. Burial in the parish cemetery. Family flowers only please. In lieu of flowers or gifts, memorial donations may be made to HelpingtheHelpers.ca.
Share Your Memory of
John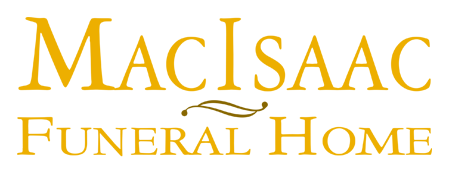 61 Pleasant St
Antigonish, NS B2G 1W6

Looking for something you can't find? We make it easy to get the answers you need. Please feel free to contact us at anytime