61 Pleasant St | Antigonish, NS B2G 1W6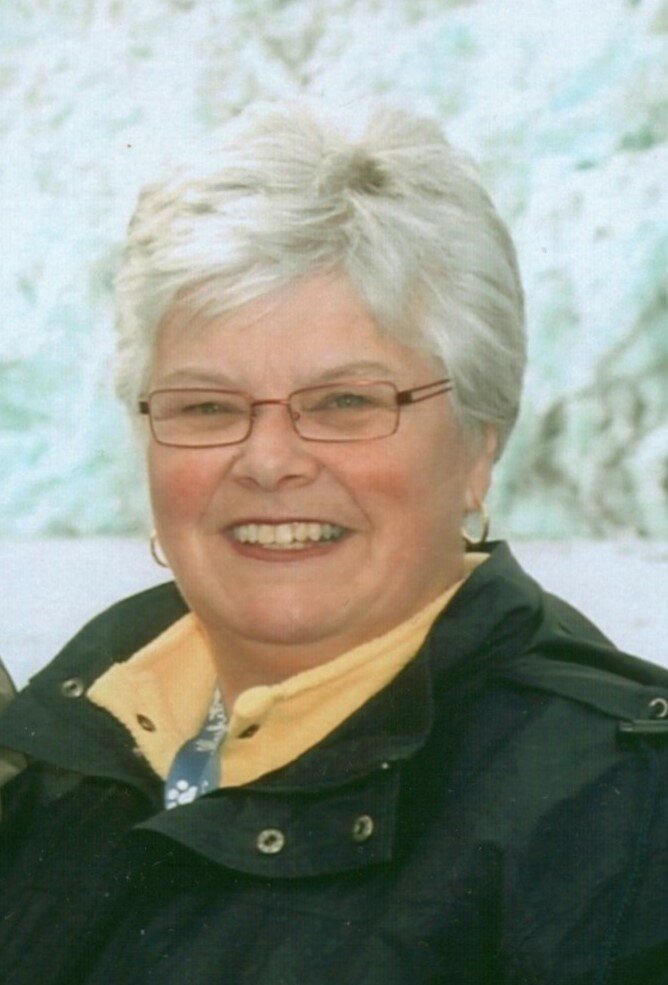 Obituary of Ann van den Hoogen
Janet "Ann" van den Hoogen, 71, of James River passed away peacefully in St. Martha's Hospital in Antigonish with her family at her bedside.
Ann was born on August 7th, 1952 to Georgina Ann (Fraser) and Donald Duncan MacDonald in St. Martha's Hospital. She was the second of nine children. Upon graduating High School in 1970, she attended the St. Martha's School of Nursing.
After receiving her Nursing Diploma, Ann moved to Yarmouth with some of her classmates to start her career. Ann's career took her to Vancouver, New Glasgow, Dartmouth, and back to Antigonish where she worked at St. Martha's and Bethany Infirmary. Ann followed in the footsteps of her beloved mother, Georgie. Ann was a very compassionate and caring nurse, wife, mother, Grammy, aunt, sister and friend.
In 1977, Ann met Anthony "Tony" van den Hoogen. They married in October of 1978 and enjoyed 45 years of marriage and devotion. Ann and Tony resided on a dairy farm in Knoydart where they raised their two children Michael (Michele Carnell) of James River, and Leanne (Greg) van Oostrum of Woodville, NS. Ann put her nursing career on hold to raise her children & re-entered nursing once her children were older. Ann and Tony returned to James River in 2006 next-door to her family home. Ann had three grandchildren, Lauren and Madelyn van Oostrum and Isaac van den Hoogen who she counted as her most precious blessings. Ann took her role as Grammy very seriously and she loved her grandchildren wholeheartedly.
After nursing, Ann worked at L'Arche Antigonish and volunteered at the Canadian Red Cross. She enjoyed playing cards, swimming in her pool, travelling, and spending quality time with her family.
Ann was part of a large and very close-knit family. She is survived by her loving husband Tony; her son Michael (Michele); daughter Leanne (Greg); her grandchildren Lauren, Madelyn and Isaac; brothers Sandy (Diane); Fraser; Reggie (Linda); Carl; Bernard (Patrice); Gerald; and Jimmy (Selena); she will be missed greatly by her sister and best friend Elaine (Bill); brothers and sisters-in-law; Mary; Frank (Shirley); Herman (Tonia); Nellie (Bob); Joan (Angus); Joe (Flossie); Frances (John); Rosa; and her many nieces and nephews.
Ann was predeceased by her parents Georgina & Donald MacDonald, her in-laws William & Anna van den Hoogen, her sisters-in-law Norma & Roz MacDonald, brothers-in-law Norm Babinec, Cor and Willie van den Hoogen, her nephews and niece Scott MacDonald, William Corsten, Ronald MacDonald & Angela van den Hoogen.
We say goodbye to such a wonderful and loving person with profound sadness, but with so many fond memories. She approached her final months with dignity and grace, supported by the kindness and compassion of her family, friends, colleagues and the medical professionals committed to her care. Ann will forever be missed. A special acknowledgement to Doctors Michele Murphy, Zaki, Howard, Rice, Willows & Keizer and to all the fabulous nurses, too many to mention.
Visitation will be held from 2-4 and 7-9 Thursday, November 16th in MacIsaac Funeral Home, 61 Pleasant Street, Antigonish. Funeral mass 11 am Friday, November 17th in St. Joseph's Church, St. Joseph's, Reverend Tom Stephan presiding. Burial in the parish cemetery at a later date. In lieu of flowers, the family requests that donations be made to the Canadian Foundation For Women's Health or Canadian National Institute for the Blind.
Visitation
2:00 pm - 4:00 pm
Thursday, November 16, 2023
MacIsaac Funeral Home
61 Pleasant St
Antigonish, Nova Scotia, Canada
(902) 863-3414
Visitation
7:00 pm - 9:00 pm
Thursday, November 16, 2023
MacIsaac Funeral Home
61 Pleasant St
Antigonish, Nova Scotia, Canada
(902) 863-3414
Funeral Mass
11:00 am
Friday, November 17, 2023
St. Joseph's Church
2730 Ohio East Road
St. Joseph's, Nova Scotia, Canada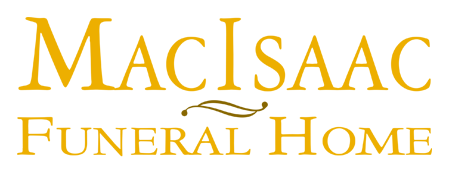 61 Pleasant St
Antigonish, NS B2G 1W6

Looking for something you can't find? We make it easy to get the answers you need. Please feel free to contact us at anytime