61 Pleasant St | Antigonish, NS B2G 1W6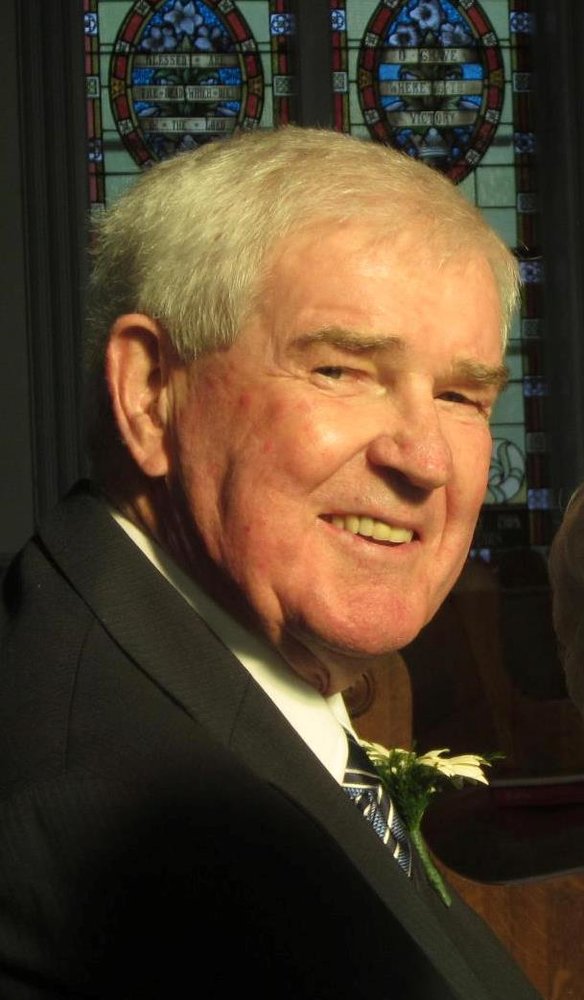 Obituary of Clarence Joseph Cameron
Clarence J Cameron, of Antigonish, passed away Tuesday, May 8, 2018, after a long battle with cancer and Alzheimers. Born March 30, 1934, he was the son of the late Allan D. and Catherine (MacLean) Cameron. Clarence was the third youngest of a family of 12 children.
Music was a big part of his life growing up in a musical family. He was a member of the famed Marian Boys Choir. He graduated from St. Francis Xavier University in 1956. He began a long career in teaching that lasted over 35 years, teaching in Spryfield,St. Andrews Rural (Junior) High and retiring in Heatherton. After retirement, he taught a number of years in Nunavut and Great
Bear Lake. He enjoyed music, sports, gardening, fishing, debating politics and summers at the cottage in Bayloch.
He leaves behind the love of his life, his wife of 60 years, Anne (MacDonald), children: Mark, Toronto, Carrie Anne "Cub" (Ray) MacIsaac, Trois Rousseau, N.B., Clare (Terry) Kennedy, St. Andrews, Elizabeth (Scott Graham); Sarnia ON, and Donnie (Kim Bobko) Purl Brook. Eight grandchildren whom he loved and adored: Keegan Cameron, Josh, Matthew, and Nicholas Kennedy, Hannah, and Jack Cameron, Riely and Annie Graham, sister, Rhoda King and brothers: Allan D "Junior" and St. John. Besides his parents he was predeceased by brothers Donald, Owen, Ray, Blaise, Berkley and sisters, Zita Fortier, Carmelita Butterworth, and Adele Juneau.
Visitation 2-4 and 7-9 pm Thursday, May 10, in MacIsaac Funeral Home, 61 Pleasant St., Antigonish. Funeral Mass 11:00am Friday, May 11 in St. Ninian's Cathedral, Rev. Donald MacGillivray presiding. Burial in the parish cemetery.
The family would like to thank The V.O.N., The staff on PCU, Doctors: Brennan,
MacCormack, and Booth. Family flowers only please, donations to VON Antigonish.
Visitation
2:00 pm - 4:00 pm
Thursday, May 10, 2018
MacIsaac Funeral Home
61 Pleasant St
Antigonish, Nova Scotia, Canada
(902) 863-3414
Visitation
7:00 pm - 9:00 pm
Thursday, May 10, 2018
MacIsaac Funeral Home
61 Pleasant St
Antigonish, Nova Scotia, Canada
(902) 863-3414
Funeral Mass
11:00 am
Friday, May 11, 2018
St. Ninian's Cathedral
121 St. Ninian's Street
Antigonish, Nova Scotia, Canada