61 Pleasant St | Antigonish, NS B2G 1W6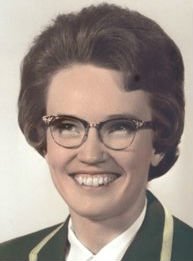 Obituary of Marlene Marie MacMillan
The family of Marlene Marie (Robison) Mac Millan of Upper South River, Antigonish County are heartbroken yet thankful for her peaceful passing on Friday, October 19th, 2018 at St. Mary's Memorial Hospital in Sherbrooke, N.S. Marlene was born, December 9th, 1937 at Campburn Farm in Harvey Station, New Brunswick. She was the oldest of four children born to Gilbert and Ruth (Little) Robison .
Marlene grew up on Campburn Farm where the family raised a prize winning jersey cattle herd as well as Clydesdale horses. From a very early age, Marlene embraced farm life. Legend has it she was working alongside her father driving the tractor at the age of four!! Some of Marlene's happiest moments included her childhood in Harvey; making lasting memories with her siblings and cousins. Family time at Campburn was always a time of love, laughter, music, picture taking, and of course, lots of food. Family was so important to Marlene that she helped orchestrate two Robison Family Reunions and a Harvey Settlers reunion which was held in Scotland. Marlene instilled this love of her family and her home to her children and grandsons. Going "to the farm" remains a favourite family destination; a place to go to celebrate being a part of an amazing family.
Marlene's childhood farm days fostered her love of agriculture which eventually led to her education and career paths. Marlene graduated from Harvey High School in 1955. She attended Fredericton Business School and after a brief time in the workforce, she chose to return to school. Marlene went to NSAC to persue a diploma in agriculture. It was at this time that she met the love of her life, Don R. MacMillan. The two continued to MacDonald College (the Agricultural campus of McGill University in Montreal). Marlene completed a BSc in Agriculture and was a proud member of the "Mac Class of 65" She has served as life secretary for her class.
Marlene went on to work at Farm Management in Truro before becoming the Regional 4-H Rep for Western NS. In 1968, she was named Provincial 4-H Supervisor; a position she held until after her marriage when she chose to work alongside Don in their family business ventures: (Floraburn Farm and Flower Shop and MacMillan's Greenhouses). In later years Marlene also worked for CanFarm, the Nova Scotia Farm Loan and she spent five summers as an historic interpreter at Sherbrooke Village.
Motherhood was Marlene's shining role. She organized, supported, encouraged and most of all, loved her two children and "My Boys", her three cherished grandsons. She was their biggest fan, whether in the audience at a Christmas concert, in the arena of a hockey rink, or on the sidelines of a 4-H show ring. Her "buttons would be bursting with pride" ,as she liked to say, when she had an opportunity to celebrate their accomplishments. "Gram's" kitchen always held a bounty of fresh baking, bottomless bowls of ice cream and of course her huge smile and even bigger hugs.
Along with her career and motherhood, Marlene was active in the community and her church. Marlene was a Life Member of King's United Church UCW. She also served as an elder, UCW President, and Sunday School Superintendent in the church. She was instrumental in forming the Loch Clover 4-H Club in the early 80's Her children and their childhood friends have many special 4-H memories and learned lifelong skills thanks to Marlene. In her spare time, Marlene enjoyed games of Scrabble; especially with her mother, sister Gail or her dear friend Linda. She loved photos, letter writing, and was an avid follower of the Royal Family. In her younger years, she enjoyed winter sports including skating and downhill skiing.
Besides her husband of 46 years, Marlene is survived by her daughter Ruth (Michael) McGinn,Waternish, son Scott, Heatherton, Grandsons, Ryan, Samuel and Patrick McGinn. Also mourning her loss are sisters Gail (Harvey) MacDonald and Beverley (Ross) Little, both of Harvey Station, NB, sisters in law Evelyn (Stewiacke) and Beverly MacMillan ;(Upper South River). Marlene was "Aunt Mar" to seven neices and nephews and their families: Darren, Lori, Corine, Ian, Robert, Shawn, and Alicia. She is also survived by numerous cousins whom she considered some of her best lifelong friends.
Besides her parents, Marlene was predeceased by brother Graham Robison, in-laws, Donald D and Laura MacMillan, and best friend, Eleanor Knox
Funeral arrangements are intrusted to MacIsaac's Funeral Home in Antigonish. Cremation has taken place. Visitation will be at King's United Church Loch Katrine on Monday, October 22nd from 2-4 and 7-9. Funeral service will be held on Tuesday, October 23rd at 2:00 pm with Rev. Dr. Bradley Little officiating. Burial of ashes will be at Cummings Cemetery in Upper South River. Ashes will also be buried at Campburn Farm in the family cemetery at a later date. Memorial donations may be made to Cummings Cemetery, Upper South River or a 4-H Scholarship fund to be established in Marlene's memory.
In the days ahead, honour Marlene by doing what she loved best; reach out and make a real connection with a loved one. Call, or write a letter to a former classmate, a friend or a family member. Genuine connections with others is what creates lasting memories. Cherish these opportunities.
Visitation
2:00 pm - 4:00 pm
Monday, October 22, 2018
Kings United Church
21 Copper Lake Road
Loch Katrine, Nova Scotia, Canada
Visitation
7:00 pm - 9:00 pm
Monday, October 22, 2018
Kings United Church
21 Copper Lake Road
Loch Katrine, Nova Scotia, Canada
Funeral Service
2:00 pm
Tuesday, October 23, 2018
Kings United Church
21 Copper Lake Road
Loch Katrine, Nova Scotia, Canada
Share Your Memory of
Marlene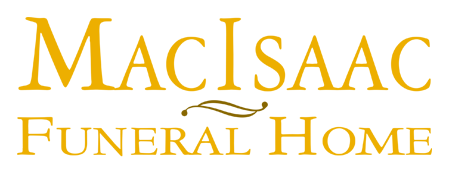 61 Pleasant St
Antigonish, NS B2G 1W6

Looking for something you can't find? We make it easy to get the answers you need. Please feel free to contact us at anytime