61 Pleasant St | Antigonish, NS B2G 1W6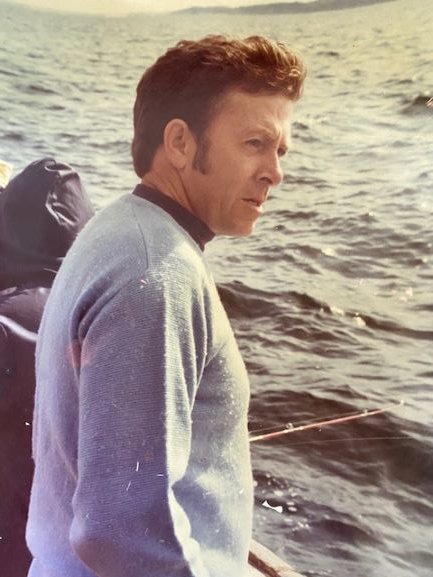 Obituary of Jack MacIntyre
Born February 22, 1930, John Joseph (Jack) MacIntyre punched in 90 years on the planet Earth. All 10 of his children surprised him in ways too many to mention, but as surprising as his children were to him, his grandchildren and great grandchildren surprised him even more.
He saw in them himself: The scrawny 5'6 boy who set up a pole vault pit in his backyard, the kid who stole rides on passing street sleighs from Hawthorne to unknown "downstreet" locations; the boy, too, who danced for nickels at the corner of Main and Sydney streets. The sheer joy and delight in life of his grandchildren and great grandchildren became his again.
Although he wanted us to mention that he once was the vice president of Antigonish Wholesalers Ltd., what we think is more remarkable is how well he adapted when it went under. He worked for his son-in-law, and at almost sixty was throwing bags of feed around that were close to his own weight. When that chapter ended, he worked at the Food Bank. He only hung up his work gloves in his mid-eighties. That resourcefulness is something he has bequeathed to all of us.
He would be disappointed if we did not mention his athletic prowess. He was a fabulous tennis player, curler, a great golfer and badminton player (we can hear him saying. . . what about "ball'?). The only thing he liked better than playing sports was telling you about it afterwards. We may have yawned our way thru it then; but we would do anything to hear it just one more time.
Jack always had to have one for you. And by that we mean he always had to have a new joke — the spicier the better of course. (And he expected you to have one for him, too.) His repertoire was substantial. One of Jack's other great achievements was that despite living on his own for almost 35 years, he avoided putting together anything that could be fairly called a meal. Tim Horton's and Swanson's will miss his patronage.
We already miss you Dad, but we will carry you around with us; and our children and our children's children will carry you with them, too. You are part of them as much as they are part of you. You did all you could for all of us. And not just for us, but for friends and acquaintances and people unknown to us. We are very proud of you Dad, and though our hearts are heavy at this moment, they are immeasurably larger and fuller because of you being in it.
Jack married Lynn Waters and together they raised 10 kids. Although they went their separate ways, they remained close friends and companions till the end. Children from oldest to youngest: John, Lorne, Jan (Vangestel), Diane, Jim, Andrea (Thomson), Keith, Pat, Jean (Deschamps), and Lisa (MacGillivray). Grandchildren: Jenna, Holly, Dayna, Pat, Emma, Kelly, McKenzie, Cameron, Jeddiah, Makeala, Jack, Audrey, Aiden, Jimmy, Sadie, Sonya and Eva. Great grandchildren: Burke, Ellis, Freya, and Hazel.
Visitation, with social distancing measures in place, will be held on Monday June 22 from 4:00-6:00 pm in MacIsaac Funeral Home, 61 Pleasant St. A private family Funeral will be held in St. Ninian Place, Rev. Donald MacGillivray presiding. A video link of funeral mass will be available here on Tuesday. Donations may be made to the Antigonish Community Food Bank. Online condolences may be made by visiting www.MacIsaacs.ca
Visitation
4:00 pm - 6:00 pm
Monday, June 22, 2020
MacIsaac Funeral Home
61 Pleasant St
Antigonish, Nova Scotia, Canada
(902) 863-3414
Share Your Memory of
Jack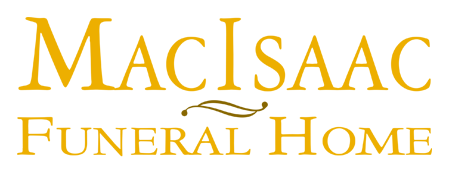 61 Pleasant St
Antigonish, NS B2G 1W6

Looking for something you can't find? We make it easy to get the answers you need. Please feel free to contact us at anytime