61 Pleasant St | Antigonish, NS B2G 1W6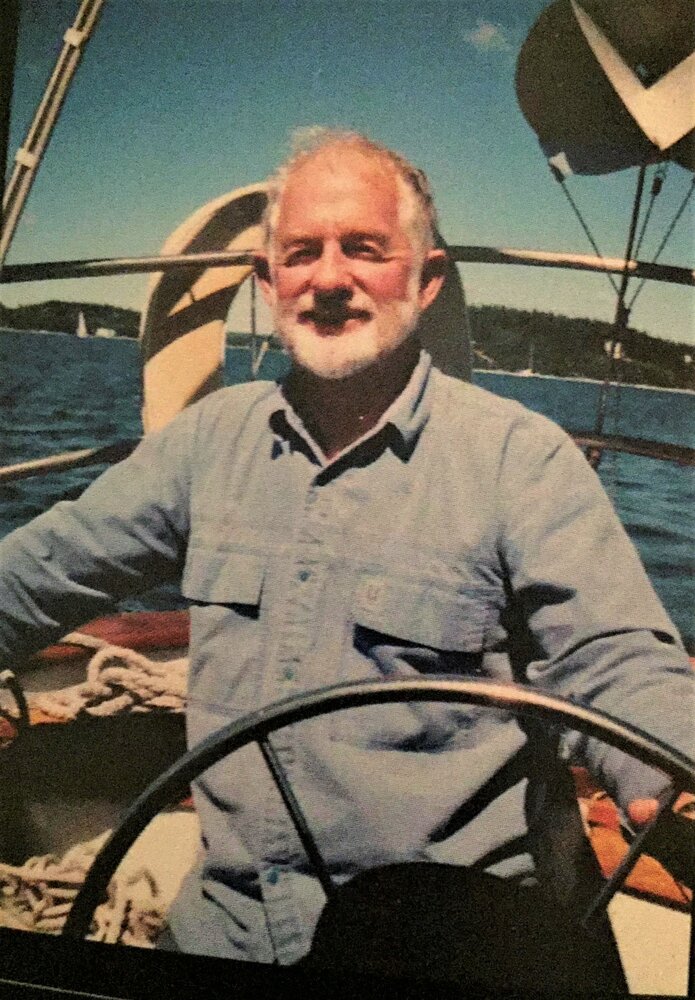 Obituary of Tom Sears
Thomas Joseph, "Skipper," Sears, 94, passed away peacefully in his sleep at the RK Nursing home in Antigonish. Born August 30th 1928 to A.J. "Phonse" Sears and Nano (Chisholm) Sears, he was predeceased by his wife Shirley (Foley), siblings Moira (Eldon McKeen), Betty (Jack MacDonald), Sheila (Creighton Jewkes), and Leo (Anne MacLean).
His history in the town of Antigonish traces back many years. In 1908, Tom's namesake and grandfather moved the family into Antigonish from Lochaber. In 1913, Eastern Auto was established, which was one of the earliest Ford dealerships in Canada. It was a Main Street business for almost a 100 years and it continues to this day as Eastern Ok Tire on Beech Hill Road.
A true renaissance man he was an accomplished jazz musician, business man, water and downhill ski instructor, scuba diver, trained engineer, former RCMP officer, builder of boats/play houses, community leader, but most of all a wonderful man. Always one to encourage his kids to 'do your shift'; he sat on town council, was a proud member of the Knights of Columbus and involved in many community fundraising activities and boards.
He will be remembered for his sharp mind and insightful instinct, his impossible kindness and his gentle approach to business. His ability to tell a great story only compares to his ability to dock a sailboat under full sail in a hurricane! He was a fine example of his generation. If the community needed a hotel, he helped build it (now the Maritime Inn); if it needed a recreation facility, he helped build it (two ski hills in fact! Browns Mountain in the early 60s, and Keppoch Mountain in 68).
As coworkers and customers can attest, simple answers to questions were not his strong suit! Many people would emerge from Skipper's office confused with the abundance of information he presented but quite satisfied they were in good hands. And they were.
Skipper was most at home at the helm, in a stiff wind, wearing shorts, regardless of the weather. One Christmas morning he came in from the snow after having retrieved a secret gift from a car and breathed, "it was cold outside," to which one of his kids gibed, "put on some shorts and climb behind the wheel and you will be ok." We laughed and laughed. He was so humble, but of his nickname, Skipper, he was so proud that he added it to his business card.
Both Shirley and Tom were ahead of their time and chose to live extraordinary lives with intent and hard work. This was demonstrated when they both opted to live their life's dream long before retirement, by taking a year from regular life to sail the Caribbean. In a time when most waited until retirement, they always chose to live in the moment. A great lesson for us all.
Left to mourn are : AJ (Anita Chisholm) Antigonish; Tommy (Noreen Anthony, daughter Terri (Jessica & son Ari) & sons Darryl & Randy) Vancouver; Garrett (Lesley Amundrud, daughter Randi and son Philip) Antigonish; Sean, Halifax; Shannon (Shelley Leadbetter, son Leland, daughters Kylie, and Erin (Owen de Vries and great-grandson Emmett, great grand-daughter Finley) Saskatoon/Vancouver; and finally, and thank god it's a girl, Carrie (Doug Fraser, daughter Hailey and son Matthew) Inverness, as well as many nieces, nephews and other family members, especially Barbara Thomson.
The family would like to thank the staff of the RK, Dr. Chaisson, and his extended RK family for their care, love and friendship.
Visitation will be held on Sunday, June 11, 2023 from 2:00-5:00 pm in MacIsaac Funeral Home, Antigonish. Funeral Mass 11:00 am Monday in St. Ninian Cathedral. Burial in the parish cemetery. In lieu of flowers, please consider donating to the RK MacDonald Nursing Home.
Visitation
2:00 pm - 5:00 pm
Sunday, June 11, 2023
MacIsaac Funeral Home
61 Pleasant St
Antigonish, Nova Scotia, Canada
(902) 863-3414
Funeral Mass
11:00 am
Monday, June 12, 2023
St Ninian's Cathedral
121 St. Ninian St
Antigonish, Nova Scotia, Canada
902-863-2338
Burial
St. Ninian's Cemetery
Old Hwy 104
Antigonish, Nova Scotia, Canada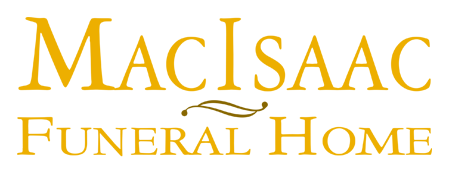 61 Pleasant St
Antigonish, NS B2G 1W6

Looking for something you can't find? We make it easy to get the answers you need. Please feel free to contact us at anytime