61 Pleasant St | Antigonish, NS B2G 1W6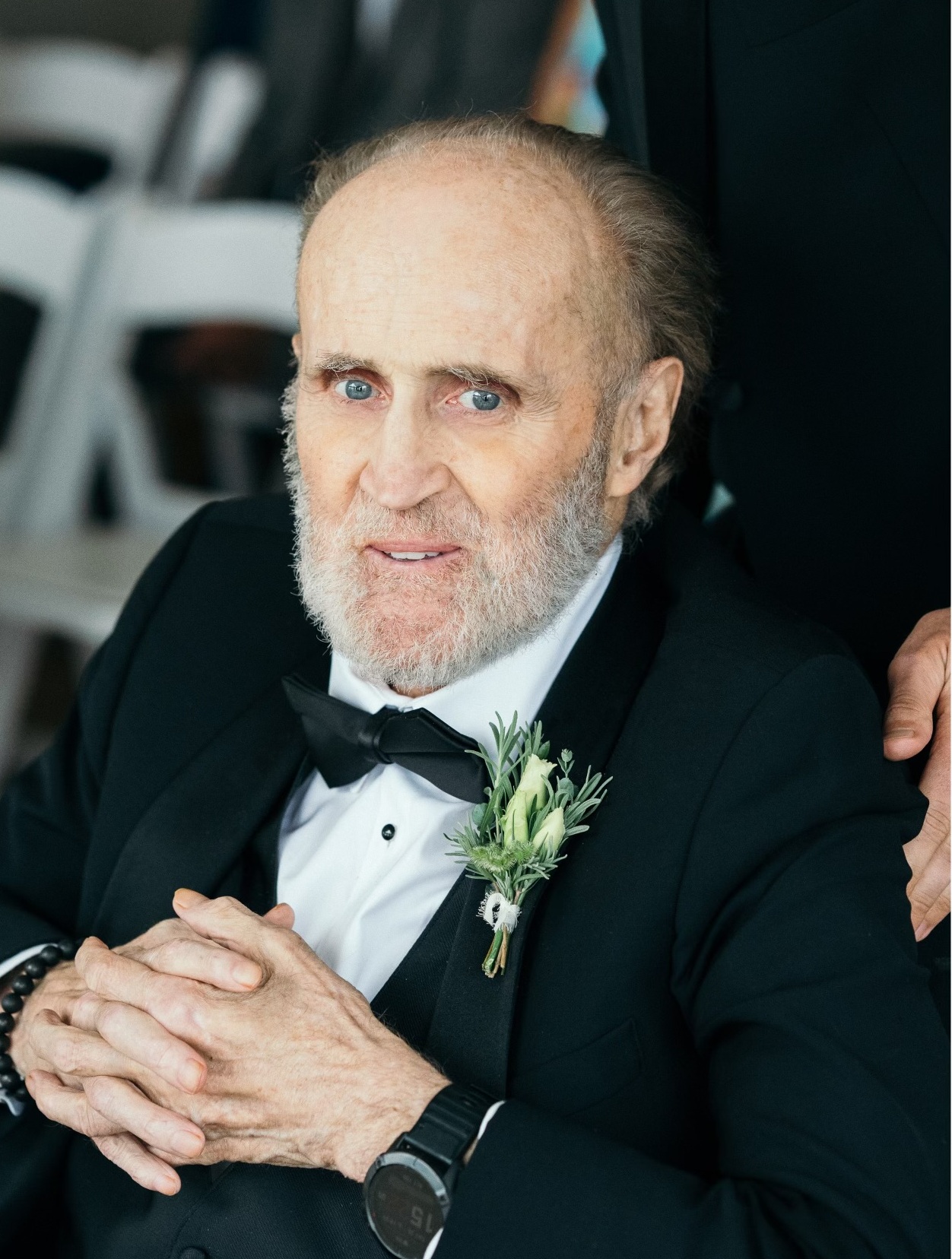 Obituary of Robert Joseph Chisholm
The family and friends of Robert (Bobby) Joseph Chisholm are forever changed by the death of their beloved, playful, and eternally inspiring father, son, brother, uncle, and friend. Surrounded and supported by family and the amazing staff at Saint Martha's Regional Hospital, Bobby's earthly journey ended on September 1st, 2023, after a courageous encounter with multiple myeloma. In his final weeks, Bobby leaned into the lives of his children: sitting front row at the wedding of his eldest son, Matt, on August 26th, 2023. At the wedding, Bobby delivered a speech, voicing his insights on the importance of love, play, and small gestures of care and kindness. The day before his passing, Bobby spent hours playing with his new buddy, grandson Huxley (Kate and Luc). And while 62 feels too young to say goodbye to our beloved family member, Bobby grew to live each and every day with a gentle courage and acceptance.
On November 1st, 1960 in Canso, Nova Scotia, Mary Anne (Maney) Chisholm and the late Francis (Frank) Joseph Chisholm welcomed baby Bobby into their growing family. Upon relocating to Antigonish, on the town's edge of Xavier Drive, the Chisholms and their six boys came of age outdoors in a young, active neighbourhood. In his youth, Bobby cherished his brothers, family pets, the presence of his Grandma Maney, and the competitive nature of all sports on the ice and ballfield. An accomplished young athlete, Bobby was proud to be part of the 1975 Nova Scotia Canada Games Speed Skating Team and the 1976 Wrigley National Midget Hockey Championships. He held these memories of coaches and teammates close to his heart, often retelling their stories with life-like detail.
Bobby, forever fascinated by biomechanics and teaching, graduated from St. Francis Xavier University with a BSc. in Physical Education in 1983. While attending StFX he was a member of the varsity and junior varsity hockey teams and the varsity wrestling team. Upon graduation, Bobby moved to Saskatchewan to begin his first career as a teacher. A few years later, Bobby stepped into his second career, spanning 20 years with the Royal Canadian Mounted Police (RCMP). Over this time he formed many lifelong friendships, set long held records at the RCMP training facility in Regina ("Depo"), and worked day and night to serve communities from Burnaby, British Columbia to Gander, Newfoundland and from Lower Sackville to Guysborough, Nova Scotia.
Despite the rewards of his professional pursuits, Bobby's most cherished accomplishment came when he and his beloved best friend Cindy welcomed their three children Matthew (1988), Katie (1990), and Justin (1992). From 1988, being a father was central to Bobby's life purpose. With his "babies" (a category which later grew to include London and Spencer), Bobby shared his passion for play during innumerable summer beach trips and winter adventures.
Following his retirement from policing in 2005, Bobby remained focused on service, sharing openly with peers and community about his journey with Post Traumatic Stress Disorder (PTSD). He found healing and community in his honest exploration of toughness and masculinity. As part of this exploration, Bobby became a certified personal trainer and mentor for elite athletes and first responders. Ranging from local youth to STFX varsity athletes, Bobby brought dynamic and innovative sports training to his community. He was forever inspired by this role.
At the intersection of family, training, and PTSD recovery, a king shepherd puppy sat on Bobby's foot in 2013. His name was Spencer. From then, and to this day, Spencer and Bob were inseparable. Spencer was Bobby's most dedicated training partner and companion. A gentle giant, 'Spence' passed rigorous testing with flying colours to become a certified service dog under the guidance and leadership of Bobby. Their legendary and enduring bond remains close to our hearts, and we find peace in knowing that they are together again at 'Rainbow Bridge.'
In August 2021, Bobby discovered Rally Point Retreat, a nature-based respite centre for essential service members and their families in Sable River, Nova Scotia. Rally Point and its founders Bob and Johan Grundy (along with their puppies Maggie and Sarah) welcomed Bobby with open arms and hearts, fulfilling Bobby's long-stated goal to find community and healing in nature. Rally Point's extended welcome, acceptance, and care for our family granted us the gift of safe and comforting quality time, especially significant given Bobby's eventual diagnosis with multiple myeloma in May 2022. Moreover, Bobby's time at Rally Point offered peer-supported rehabilitation that resulted in his eventual safe return home, to be near to his beloved family for the last year of his life.
Bobby is survived by his children: Matthew (Glenn Gibson), Justin (Siobhan Takala), Kate (Luc Boudreau), their mother Cindy McAskill (Chris Terrio), and grandson Huxley (Kate and Luc); he is also survived by his mother, Mary and his siblings, Terry (Darcy), Ronnie, Barry (Doris), Tommy (Ann Marie) and Billy (Kim). Bobby had many nieces and nephews who were a source of great pride. Bobby was predeceased by his service dog Spencer and his late father, Francis Joseph Chisholm.
Our family is forever thankful for the support, formal and informal, for PTSD, Mental Health and Addictions, and Cancer Care. A special thanks to the staff and community at Highland Crest (Antigonish), the staff at Saint Martha's Regional Hospital, and the Hematology team at the QEII Hospital (Halifax).
Visitation will be held from 2-4 and 7-9 on Friday, September 8th in MacIsaac Funeral Home. Funeral mass will be held at 11am, Saturday, September 9th in St. Ninian Cathedral. Burial in St. Ninian's Cemetery.
In lieu of flowers donations may be made to support the ongoing work of Rally Point Retreat.
Share Your Memory of
Robert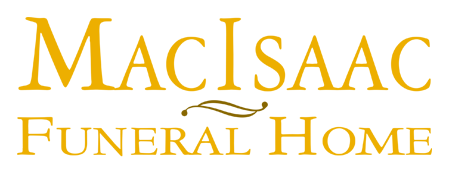 61 Pleasant St
Antigonish, NS B2G 1W6

Looking for something you can't find? We make it easy to get the answers you need. Please feel free to contact us at anytime